cafe Mode, a cafe in Horie, Shinsaibashi

At this restaurant, we want to give customers
the chance to try Kobe Beef at a reasonable price.
Although Kobe Beef is the most expensive variety
of Japanese Wagyu Beef, the price varies depending on the cut.
The sirloin is the most expensive of all.
In Japan, cuts with fine marbling are considered
the most precious. Is there a different cut of
Kobe Beef that's cheaper and still tasty? 
Yes, there is. We recommend the rump.
Rump is an ideal cut for steak,
but we can source it at just 1/3 of the price for sirloin.
Since rump has just the right amount of fat and marbling,
we especially recommend it to
people who find sirloin to be too fatty for their liking.
The meat is tender, with a rich, beefy flavor,
and the smell when it's grilled is
truly mouth-watering. It has a good balance of marbling
and meat, and we consider rump steak to
be the best way to taste the distinctive
and delicious flavor of Kobe Beef.
The Kobe Beef we serve is completely traceable
back to the source.
We even pay attention to the bloodline of the animal
and what feed they were raised on.

【Cooking methods】
Our Kobe Beef is sliced thick. The aroma that fills
the air when it's grilled is exquisite. To draw out this aroma,
we first sear it on both sides with a griller.
By cooking it slowly in low temperature oven afterward,
we draw out the rich flavors of the meat.
Since it takes about 30 minutes to cook a steak
using this method, we recommend either ordering a course menu
or enjoying appetizers or pasta while you wait.
*This restaurant is cash only and does not accept other payment methods.

[Assorted Kobe Beef Course]
6,800 yen
Our luxurious course menu features a total of 8 dishes, all of which contain Kobe Beef.
Even with the same meat, the cooking methods used can produce different flavors. Try our course and enjoy a variety of tastes of Kobe Beef. The course also includes a homemade dessert to finish your meal.To ensure we can serve you the highest quality and most delicious cut of meat possible, If your group is about five peoples, no reservation is necessary.

・Kobe Beef top round rare steak carpaccio

・Kobe Beef rump braciole (Puglia dish made with beef rolled up with cheese, nuts, and vegetables inside)

・Fettuccine with Kobe Beef top round bourguignon sauce

・Deluxe Kobe Beef steak (made with the most tender and flavorful cut available)

・Kobe Beef pilaf (enjoy this dish with your steak)

・Recommended dessert

・Coffee or tea

・Homemade bread

*Available for parties of 2 or more.
*The prices listed include tax.

・Kobe Beef top round rare steak carpaccio

・Kobe Beef rump braciole
(Puglia dish made with beef rolled up with cheese, nuts,
and vegetables inside)

・Fettuccine with Kobe Beef top round bourguignon sauce

・Deluxe Kobe Beef steak
(made with the most tender and flavorful cut available)

・Kobe Beef pilaf (enjoy this dish with your steak)

・Recommended dessert
[Top-rank Kobe Beef rump steak
and top-rank Wagyu Beef loin steak comparison course]
5,000 yen
This course allows you to sample both Kobe Beef rump steak and Wagyu Beef loin steak at a discount.The total weight of the steak is about 200 grams. Recommended for people who want an ample portion of meat.This course is available for parties of up to 100 people. If your group is about five peoples, no reservation is necessary.

・Organic soup
・Appetizer sampler
・Fresh pasta
・Top-quality Kobe Beef rump steak and loin
steak, 200 grams total
・Homemade bread
・Dessert
・Coffee or tea
*Available for parties of 2 or more.
*The prices listed include tax.


Lean Kobe Beef and
French foie gras mille-feuille
1,980 yen
An extravagant mille-feuille made with
4 layers of Kobe Beef and foie gras.
The combination of smooth textures and
rich flavor is pure bliss.
Kobe Beef steak hache
with sautéed scamorza cheese
1,580 yen
Coarsely minced Kobe Beef grilled and
served with a sautéed scamorza cheese topping.
The rich beef and cheese pair beautifully,
creating an irresistible dish.


We purchase the vegetables that we use in our restaurant from NPO Geo Life Associated,
which was collectively formed by organic farmers from Kansai.
Their various freshly picked vegetables with the soil still on them are so sweet that,
after a brief rinse, you can eat them just like that.
Chef's recommended appetizers
900 yen
(can be added fof an addition 680yen per person)
Experience how delicious vegetables can be
with this appetizer sampler.Each item is cooked
with a different method designed to
draw out the inherent flavors of
the individual ingredients.Designed with
drink pairings in mind, this sampler
includes a balance of meatier dishes like
roast beef and salad-type items.
Seasonal organic vegetable carpaccio
500 yen
This vegetable carpaccio dish features
a variety of vividly-colored vegetables
that make for such an impressive
presentation our customers are often
wowed by it. The vegetables used
vary depending on what is in season.

Mineral garden salad (for 2 - 5 people)
1,400 yen
A garden salad from a combination
of a variety of different types of
seasonal vegetables. Enjoy not only
the flavor, but also the fresh aromas
and textures of each vegetable with this salad.

Margherita pizza style seasonal organic vegetables
700 yen
This original pizza is made with lots of
cheese instead of a dough crust.
There are organic vegetables mixed in
and also piled high on top
for a satisfying dish.

Our pasta menu offers a variety of sauces and
ingredients, so there's sure to be something that fits your mood that
day. Choose from either dried or fresh pasta. Our plating is beautiful
with bright, vivid colors.

Shrimp with americaine sauce
1,200 yen
This dish draws out the delicious flavor
of shrimp.We use fettuccine to ensure
you get the full savory shrimp experience.

Raw sea urchin with cream sauce
1,400 yen
Pasta served with raw sea urchin
paired with cream sauce
for a smooth and rich flavor.
Enjoy lots of sea urchin clinging to the noodles.
Scallops with brown butter sauce
1,500 yen
The dishes is sauteed big scallop adductor muscle.
This is our restaurant's speciality which
draw out the flavour with brown butter sause.

This rice is grown by a farmer named Mr. Nozaki in Fushimi,
Kyoto without any farming chemicals or artificial fertilizers whatsoever.
It has remarkable sweetness and depth of flavor.
Our dishes are designed to accent and draw out the taste of this delicious ric
Risotto with porcini mushrooms and black truffles
1,180 yen
This risotto is made with
"Hi no Hikari" rice grown on Mr. Nozaki's farm in Kyoto.
Made with ample portions of aromatic black truffles
and porcini mushrooms with rich
cheese to seal in the flavor.
The result is an elegant and tasty dish.

We also offer a number of reasonably-priced meat entree options.
Sharing one dish among multiple people is recommended.
Wagyu Beef skewers

Mochibuta pork
A-5 Wagyu Beef loin and
organic vegetable skewers
(6)
980 yen
A dish of juicy grilled meat and vegetables
served skewered in bite-sized pieces.
Provides a casual one-handed eating option.
Enjoy with salt and sauce.
Mochibuta pork loin steak
with balsamic vinegar sauce
980 yen
A loin chop of Mochibuta pork,
a brand known for being delicious,safe, and healthy.
Served with colorful grilled vegetables.

[1]Mud House - Pinot Noir Central Otago

Wine made by Mad House, one of New Zealand's major brands. Has lingering aromas of cherries, oak, and spices.
[2]Villa Annaberta Valpolicella Superiore Ripasso

Made with a special Ripasso process for an extra fruity aroma. The finish features mellow dried fruit notes with a gentle finish.
[3]Franciscan Napa Valley Cabernet Sauvignon

Full-bodied wine barrel-aged for 20 months. The taste tastes with fresh berries and closes with notes of cocoa and vanilla.
[4]Catena Alamos Malbec

A medium-body Argentinian wine with full tannins. Ripe berries with black pepper notes.
[5]Col Di Sasso Banfi

A Toscana wine with a balance of spice and fresh flavor. Has a distinctive soft mouthfeel with a smooth taste.
[6]La Passion Grenache

Rich fruit with depth of flavor combines with tannins, achieving red wine with a balanced acidity. Popular as a pairing with meat dishes.
[7]Villa Giada Nove Nove Monferato Rosso

The mouthfeel is delicate, and flavor is well-balanced. Rich taste continuing through the long finish.
[8]Vigneti del Salento I Muri Negroamaro

In pursuit of the highest possible quality, this wine is made with grape varieties that have harvesting quantity restrictions. The aging in French oak barrels gives additional depth to the finish.

[1]Tierra Alta Chardonnay Reserva

It is the dry Chardonnay that a good balance is clearly inside which it is fruity.
[2]Alta Vista Classic Torrontes

The distinctive aroma is reminiscent of Muscat grapes, litchi, and other juicy fruits. The finish is refreshing and crisp.
[3]J&H Selbach Riesling Classic

A classic dry German wine that draws out the individual character of the grape varieties used. The dry flavor mingles with a subtle sweetness.
[4]Les Bories Blanques Viognier

A French wine made from Viognier grapes. The aroma brings to mind white flowers and peaches.
[5]Villa Maria Private Bin Sauvignon Blanc

Enjoy the aromas of herbs and tropical fruits in the finish of this sauvignon blanc from New Zealand.
[6]Bardinet S.A. Xaloc Cava Brut Nature

A Spanish dry wine with fine carbonation and a light mouthfeel. Has an elegant aroma and pairs well with various dishes.

Fruit served in a glass.
A delicious sparkling wine you can enjoy pouring yourself.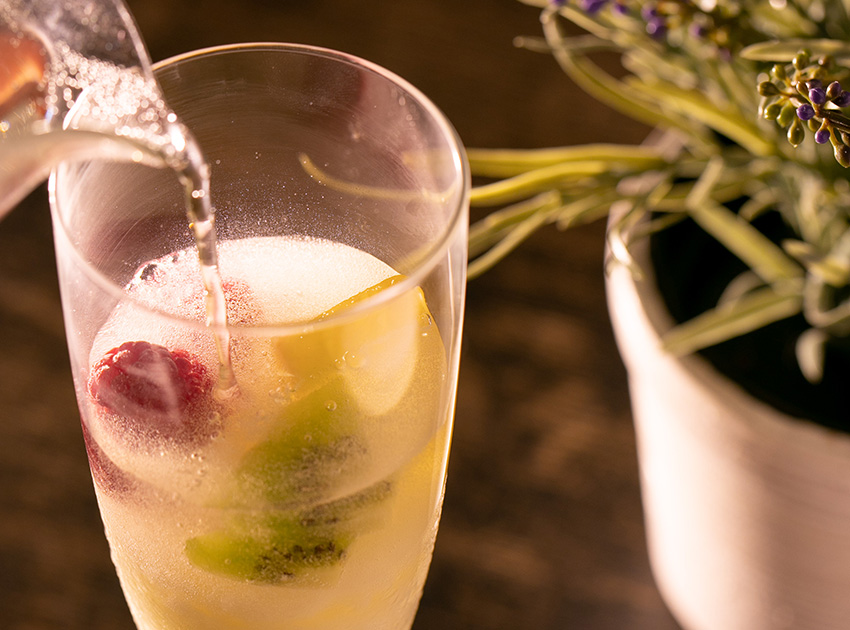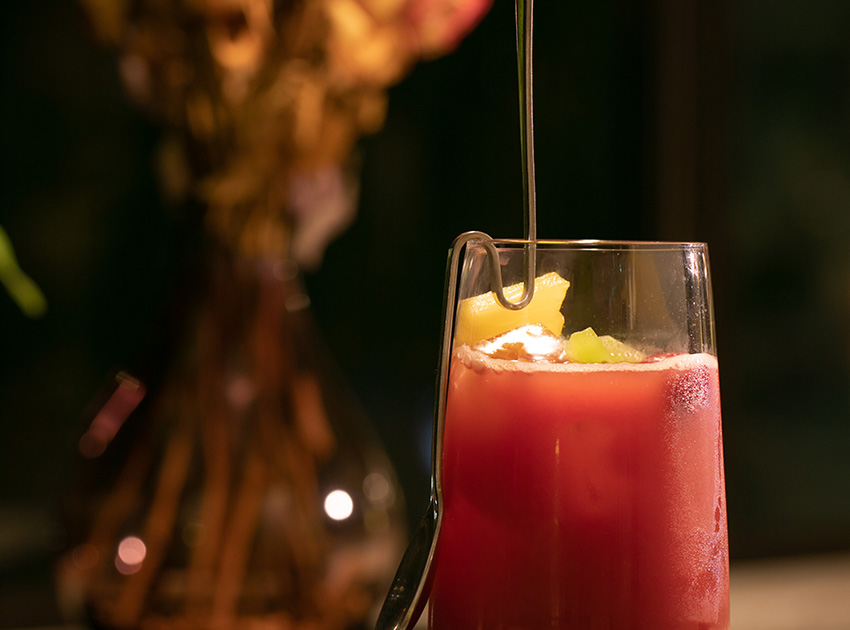 Our house sangria is made with lots of fruit.
Recommended to people who don't like other alcoholic drinks.

For non-alcoholic options, try our Japanese plum juice
made from top grade Nanko-Ume plums steeped in-house.
The refreshing acidity pairs well with various dishes.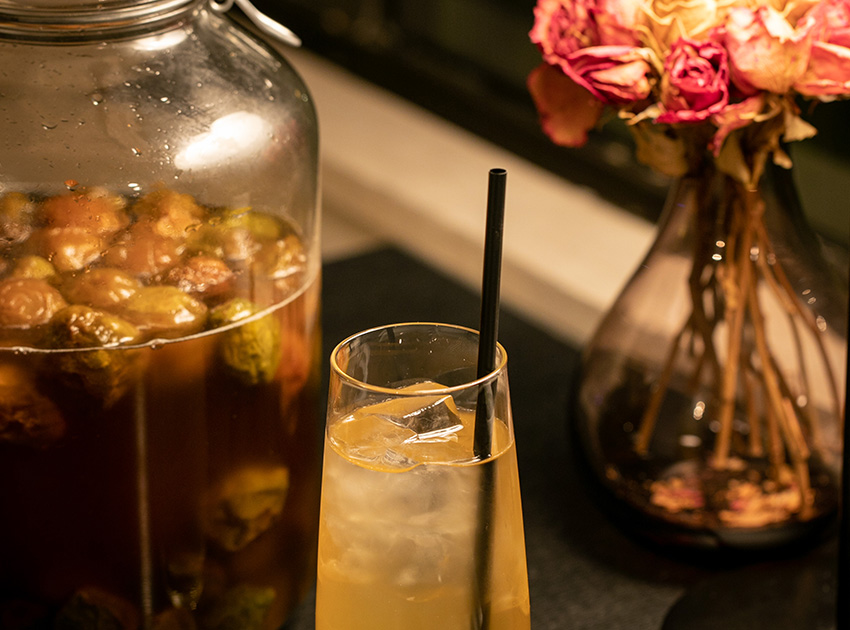 The white space has a cute botanical atmosphere.
The black space makes a modern and stylish impression.
Visit at café time, have lunch, or come for dinner on a special day.
Two different seating spaces are available to
suit your preference and the occasion.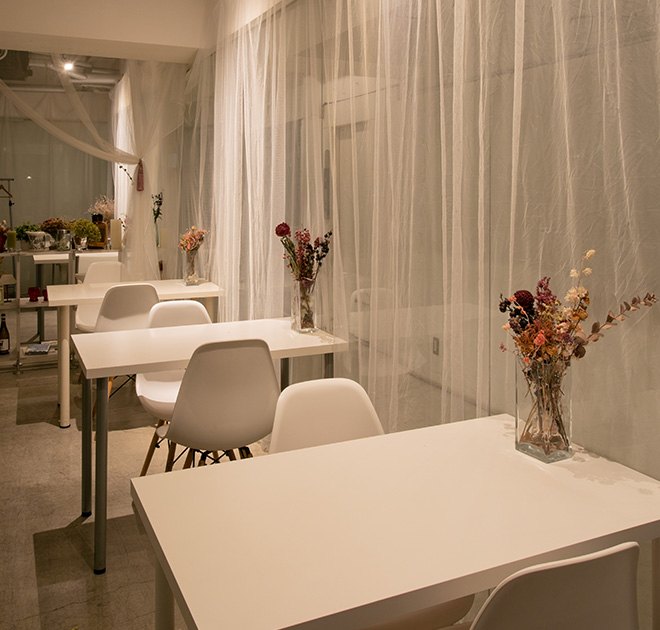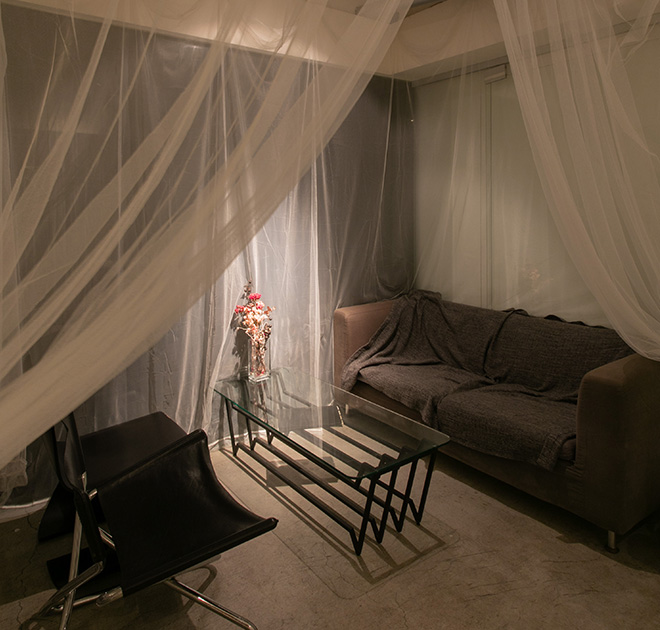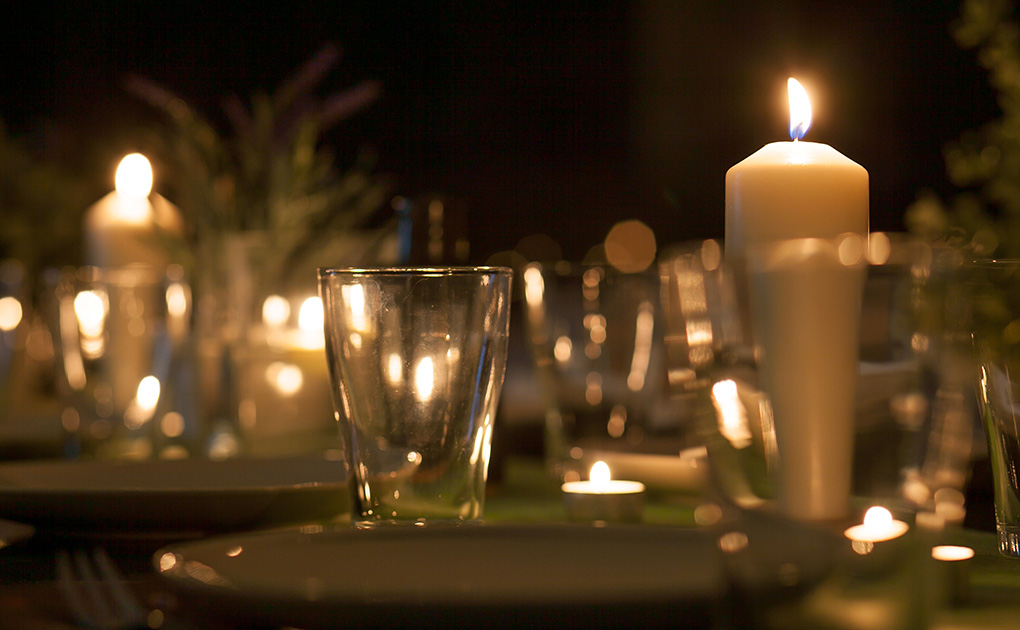 Reservations and Inquiries
Please state that you have viewed our web page so we can handle your request more smoothly.
Restaurant Name

cafe Mode
Address

3F Nakazawa Karaki Bldg. 1-14-26 Minamihorie, Nishi-ku, Osaka-city, Osaka 550-0015
Access

5-minute walk from Yotsubashi Station on the Osaka Metro Yotsubashi Line.
8-minute walk from Nishi-Ohashi Station on the Osaka Metro Nagahori Tsurumi-ryokuchi Line.
11-minute walk from Shinsaibashi Station on the Osaka Metro Midosuji Line or Tsurumi-ryokuchi Line.
Business Hours

【Lunch】11:30~15:00
【Café】11:30~22:00
【Dinner】17:00~22:00
*The restaurant sometimes closes at 9:00 p.m. on weekdays due to availability of ingredients.
If you would like to come after 9:00 p.m., please call to confirm.

Closed

Mondays (open on holidays)
Credit Cards

Not accepted.

5-minute walk from Yotsubashi Station
on the Osaka Metro Yotsubashi Line.
Please use Exit #5 and proceed in the direction of Horie Park.
Our restaurant is located inside of
the Nakazawa Karaki Bldg., right in front of Horie Park.
After entering the building, go straight and ride the elevators
at the end of the hall to the 3rd floor.
Our restaurant's stylish atmosphere and gourmet foods
are a break from your everyday life. We look forward to serving you.